ABOUT THE DE LA SALLE STAINED GLASS WINDOW COLLECTION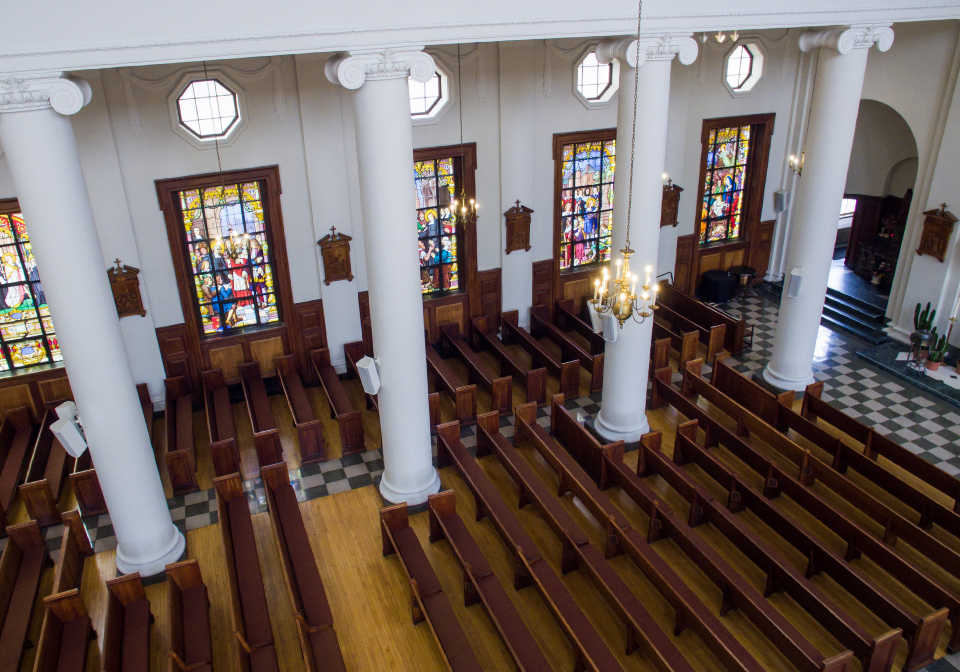 The De La Salle windows were created in the early 1900s by the renowned French workshop of L. Mazuet et fils of Bayeux. L. Mazuet et fils was founded in 1858, and both father, Léon-Louis, and son, Henri, were students of the Christian Brothers in the late 1800s. Their work can be admired in the ancient churches and magnificent cathedrals of France, including Église Notre-Dame et Saint-Marcouf in Basse-Normandie.
The windows were originally installed at the Christian Brothers' Novitiate in Pocantico Hills, New York, and were moved to the chapel of the Brothers' Novitiate in Barrytown, New York, in 1930. They were reacquired in 2015, through the joint effort of Manhattan College and the District of Eastern North America of the Brothers of the Christian Schools. Afer a yearlong process of restoration by Rohlf's Stained and Leaded Glass Studio, they were installed here in the Chapel of De La Salle and His Brothers in early 2016, and were dedicated on the Feast of Saint John Baptist de La Salle, April 7, 2016.